Fleet Optimization & Innovation Headlines of the Week- April 5, 2018 
News of the Week
April 5, 2018 
SHIPPINGInsight 2018
NEW VENUE | NEW FORMAT | NEW IDEAS | NEW OPPORTUNITIES | NEW ERA
The 7th Annual Fleet Optimization & Innovation
Conference & Exhibition
October 16-18, 2018
Stamford Hilton
Stamford, Connecticut, USA
Registration Opens May 1st
www.shippinginsight.com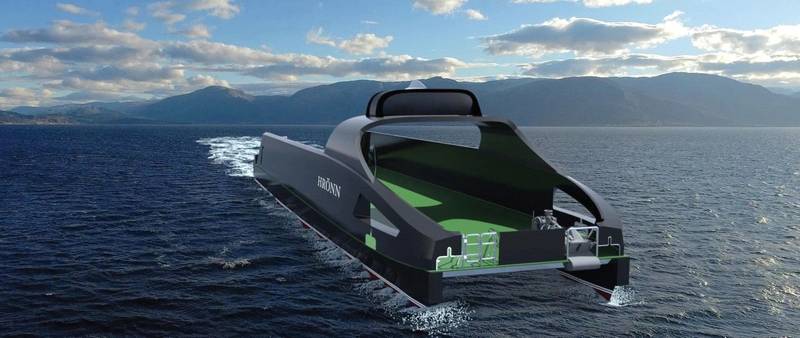 Photo courtesy of DNV GL / Kongsberg Maritime
World's First Autonomous Shipping Company Formed
April 4, 2018
Wilhelmsen and KONGSBERG establish world's first autonomous shipping company: Massterly
The road toward autonomy has taken a major step with the announcement that Wilhelmsen and Kongsberg are collectively taking the next step in autonomous shipping by offering a complete value chain for autonomous ships, from design and development, to control systems, logistics services and vessel operations. The new venture is dubbed "Massterly".
ABS Unveils e-Certificates
April 3, 2018
ABS announced the launch of e-Certificates. Continuously available, tamper-proof, independently verifiable and secure digital equivalents of traditional ABS paper certificates, e-Certificates are now available to ABS' entire classed-fleet, subject to individual Flag Administrations' authorization. Traditional paper certificates are always still available.
Shipping Industry Confidence Reaches Four-Year High
April 1, 2018
Shipping confidence reached a four-year high in the three months to end-February 2018 among shipowners, but charterers have different feelings, according to the latest Shipping Confidence Survey from international accountant and shipping adviser Moore Stephens.
Less Than One Degree Could Determine Ice-Free Arctic
April 2, 2018A range of less than one degree Fahrenheit (or half a degree Celsius) of climate warming over the next century could make a significant difference to the probability of future ice-free summers in the Arctic, new University of Colorado Boulder research shows.
Preview: MEPC 72's Action Agenda
March 24, 2018
The upcoming Marine Environment Protection Committee (MEPC), 72nd session, starting April 9, will discuss the reduction of greenhouse gas emissions from ships and is expected to adopt an initial strategy on the reduction of greenhouse gas emissions from ships.
Photo courtesy of Maersk
Maersk-IBM Blockchain JV Gets Nod from EU Regulator
March 30, 2018
Danish A.P. Møller Mærsk group (Maersk) has secured clearance from the European Commission for its proposed creation of a joint venture with the U.S.-based IT expert International Business Machines (IBM).
Study: More Than a Quarter of Seafarers Polled Reported Signs of Depression
March 28, 2018
More than a quarter of seafarers reported showing symptoms of of depression, according to a study of seafarers' mental health presented this month during a Wellness at Sea conference this in London.